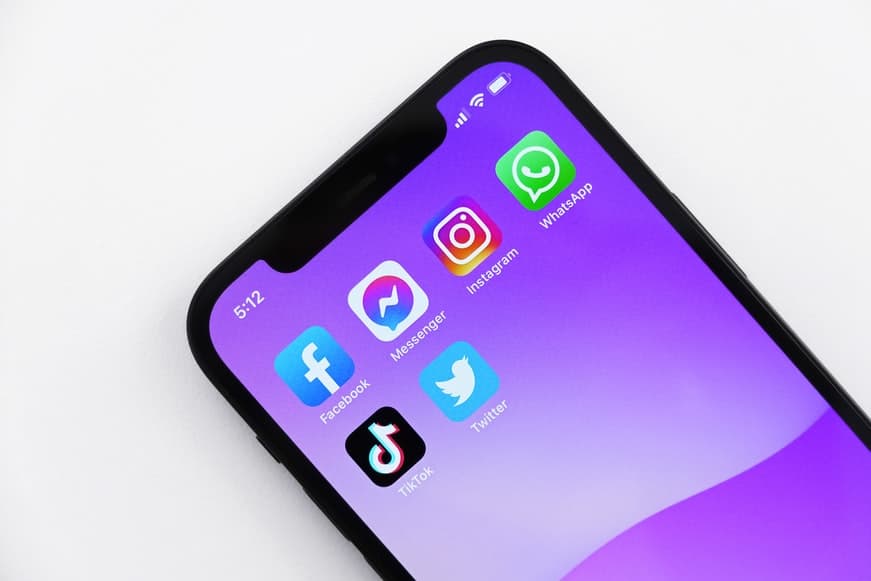 What is Social Media Monitoring and How Can You Do it Right?
Social media monitoring helps brands build brand authenticity and nurture stronger brand loyalty. Here's how it works.
Social media monitoring may seem like the professional equivalent of lurking around Twitter. But in reality, social media monitoring plays a vital role in tracking the effectiveness and reach of your brand awareness campaign. This activity is fundamental to building trust with your audience. It also enables brands to protect their reputations by discovering disinformation or misinformation before it spreads.
‍
Typically, PR firms engage in social media monitoring for their clients. But with concerns of fake news being at an all-time high, clients are starting to ask questions about social media monitoring. What is it, and how can they do it right?
‍
What is social media monitoring?
Social media monitoring is the practice of identifying and observing what is being said about a brand, individual, or product on different online channels. Through social media monitoring, a business can learn what its audience thinks about its brand, build brand authenticity, and nurture stronger brand loyalty.
‍
PR and brand professionals need the right tools and the right approach to get the information they need to build consumer trust. In the past, social media monitoring was relatively basic. A company would hire a PR firm to track where mentions of its name or products appeared in a news source. The PR firm would create a file for the company outlining the basic sentiment around the brand or its products.
‍
[Read more: A Complete Guide to Sentiment Analysis]
‍
Today, not only have sources where a client appears increased a hundredfold, the need to plan, report, and interpret media and data has increased in tandem.
‍
Why is social media monitoring important?
Customers have high expectations of the brands they support. It's not enough to just deliver a quality product or service. Consumers today believe that businesses have a responsibility to society.
‍
Research by Edelman supports this trend. "We see an even greater expectation of business to lead as trust in government continues to spiral," wrote Edelman experts. "Across every single issue, by a huge margin, people want more business engagement, not less. For example, on climate change, 52% say business is not doing enough."
‍
These expectations make social media monitoring important for a few reasons. First, it's important for brands to know what issues their audience cares about. Businesses can take the lead on key issues, such as sustainability, diversity, and equal pay, to meet the broad leadership expectations that consumers have.
‍
In addition, social media monitoring can help brands make sure individual customers feel heard and supported. There's nothing more frustrating than reporting an issue to a company and being ignored. But, when brands respond on social media, customers are 21% more likely to purchase from you. Social media monitoring empowers a brand to sort through the noise and address the most pressing needs of its customer base.
‍
And, finally, social media monitoring helps a company activate brand ambassadors who can bring in more business. Different monitoring tools can identify your brand's superfans — those who are talking positively about your company already. Tap into their passion with exclusive incentives and rewards for sharing your product with others. Word-of-mouth marketing is one of the most effective tools out there: 92% of people trust recommendations from friends and family over any other type of advertising.
‍
How to do social media monitoring right
There's a difference between social media monitoring and social listening. Social listening simply means watching brand mentions and industry trends to better inform future marketing decisions.
‍
Social media monitoring is more active. You're not only watching for your brand mentions, but responding to people as they talk about your brand — in social media conversations, in reviews, product questions, and customer service requests.
‍
Social media monitoring plays a role in a few key business areas, and as such, should be implemented across teams and business functions. Simply allocating social media monitoring to your brand team can limit its efficacy.
‍
Customer support is one area where social media monitoring can help build customer loyalty. Track your company name, product names, and branded hashtag along with sentiment; social media monitoring can also help you understand how your team's responsiveness to customer concerns is improving or harming your brand reputation.
‍
Companies can also use social media monitoring to defend against brand risk and protect a brand's reputation. Monitoring tools can alert you when your brand safety is in danger due to misinformation or disinformation campaigns. Use tools to make sure your brand isn't being mentioned in unsafe environments, such as extremist sites or fraudulent Twitter feeds.
‍
Alternately, some companies choose to employ social media monitoring for deeper insight into the competitive landscape.
‍
Once you know what you want to track, you need the right tools to make it easy to collect data on your social media metrics. PeakMetrics is a comprehensive solution for tracking narratives in the media and online. Our all-encompassing dashboard alerts you as often as you'd like when new mentions appear in the news. We are able to shine a light into the dark corners of the media ecosystem and discover all the places where conversations about your brand are happening.
‍
Once you've picked a tool to help you identify real-time conversations about your brand, you need to design a response system. Create a playbook that your team or your PR firm can use to respond to customer requests promptly. How will information flow so that your audience can get their questions answered in a timely manner?
‍
To learn more about PeakMetrics' tools, request a demo with one of our experts
‍
Featured image source: https://unsplash.com/photos/9k_gCYLoH2g
Sign up for our newsletter
Get the latest updates and publishings from the PeakMetrics investigations team.