News Data to Power your Business
Use PeakMetrics to integrate millions of news articles into your business using a single API.
The easiest way to integrate media intelligence
One of the most robust online news and blogs datasets in the world.
Built for Developers
We've spent countless hours ensuring our API is easy to use, simple to integrate, and works with the tools you already use.
Track over 1.5M news sources, blogs, social networks, podcasts, TV/radio, email newsletters all in a single place.

Integrate media monitoring into your application using an easy-to-use, modern, API.

Access ready-to-run examples to get started easily through Postman collections and our developer portal.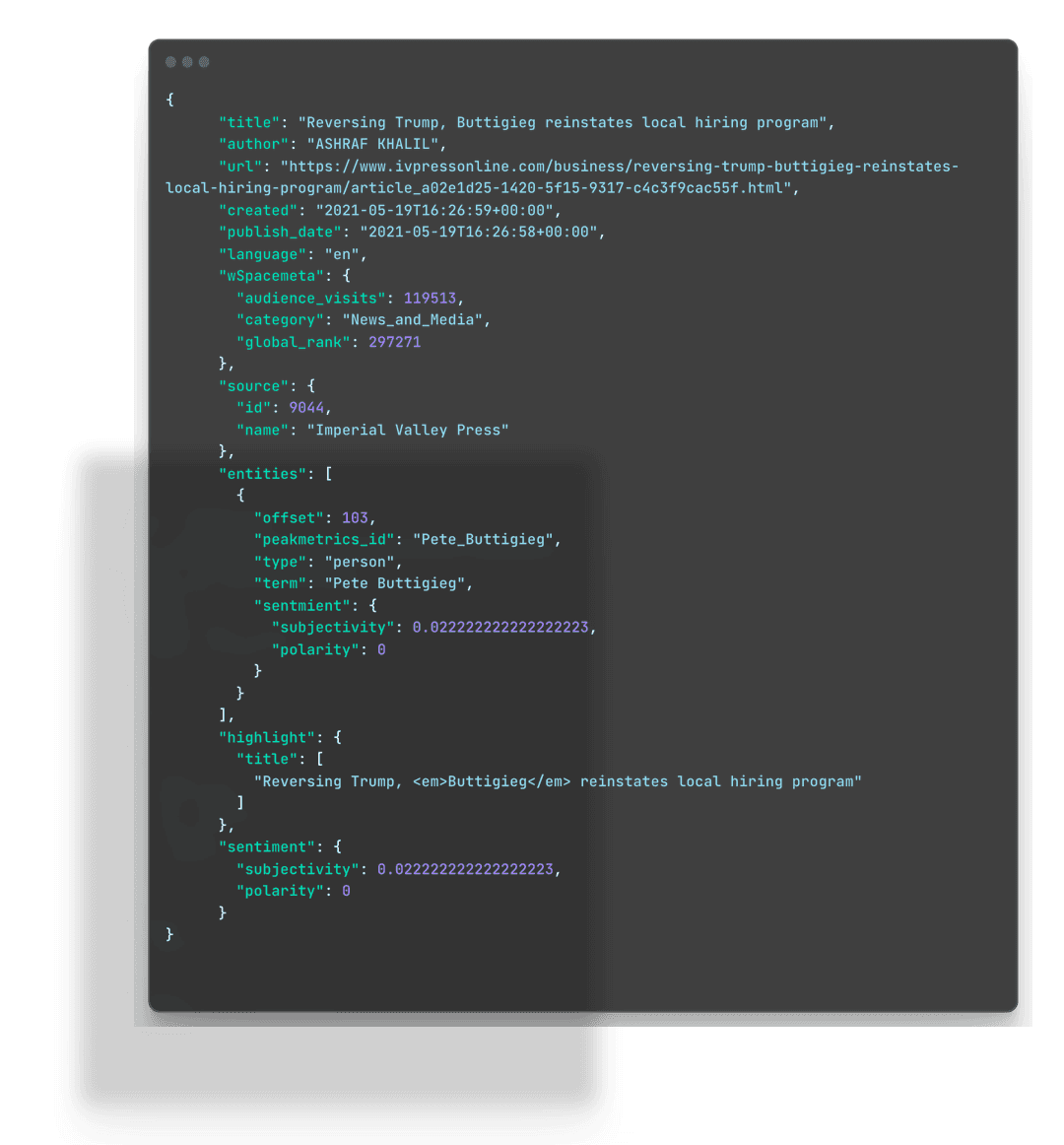 News Data to Power your Business
Updates as soon as you need them

Rely on data that moves at the speed of your business. We aggregate data in as frequently as every five minutes for popular media outlets, so you can always have the most recent information.

Built-in Analytics

We give you more than just raw data. Our team has built-in cutting edge machine learning algorithms so you spend less time training and more time building.

JSON + REST

Built on an industry-standard REST API with JSON outputs.

Postman Collections

Download ready-to-run examples to get started easily.