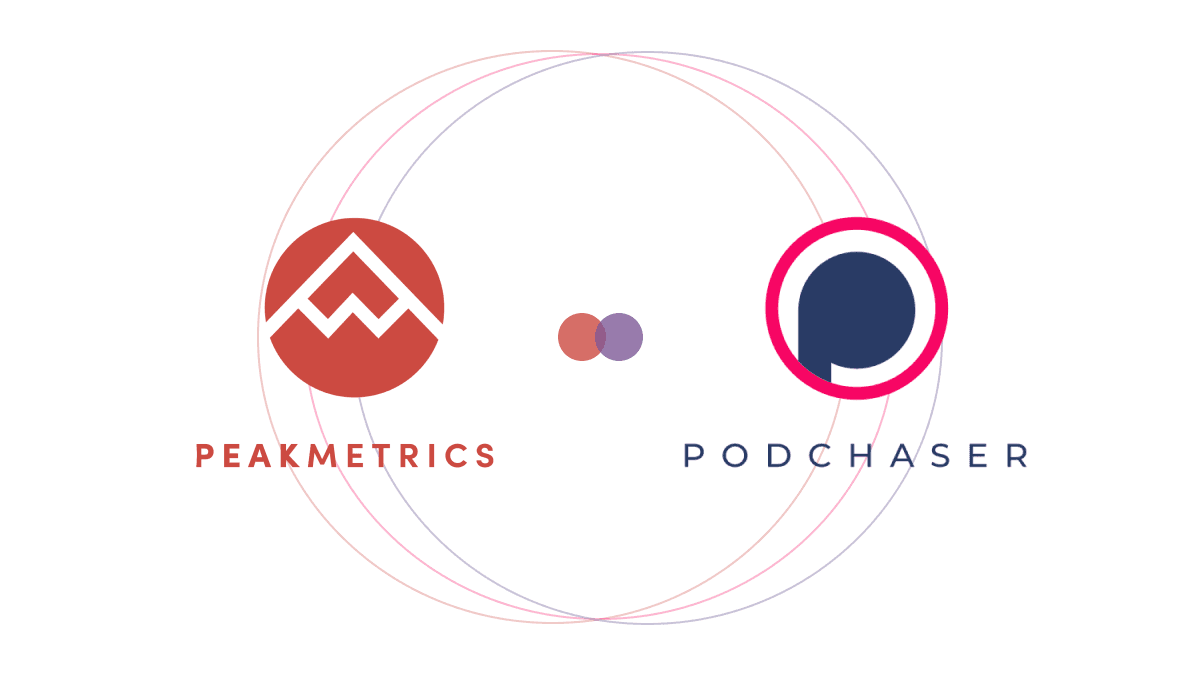 PeakMetrics and Podchaser Partner to bring Podcast Monitoring to PeakMetrics' Data Platform
PeakMetrics partnered with Podchaser to enhance podcast monitoring capabilities. Check out this exciting update!
PeakMetrics has announced the availability of podcast monitoring through its partnership with Podchaser, the world's most comprehensive podcast database, whose mission is collecting, enriching, and distributing podcast insights to power discovery for listeners, podcasters, and brands.
The partnership enhances PeakMetrics' media monitoring capabilities, which tracks broadcast TV and radio, hundreds of thousands of online news websites and blogs, and millions of social conversations across several social networks. The company is a technology innovator in extracting insights from unstructured media datasets and understanding how information flows online.
"As communications shift to new channels, such as podcasts, the need to measure how podcasts shape influence is increasingly important. Podchaser has an extensive library of content as well as the measurement data that modern communications teams require. We're excited to deliver these capabilities to our clients using Podchaser's API.", said Nick Loui, co-founder of PeakMetrics.
Cole Raven, Co-Founder of Podchaser, added, "PeakMetrics is at the forefront of thinking about the future of online media and building influence. We are eager to support their mission."
With increasing listenership, podcasts and their hosts will play an influential role in shaping culture. The integration of Podchaser data allows PeakMetrics' clients to quantify performance in this channel and benchmark it against other media channels.
As part of the partnership, Podchaser will also have access to PeakMetrics' data platform and analytics for integration into Podchaser.
About PeakMetrics
PeakMetrics extracts insights and creates actionable data from millions of unstructured, cross-channel media datasets in real-time. It does this by aggregating all types of social and traditional media and then uses machine learning to predict how messages will develop and spread online. PeakMetrics has been battle-tested on some of today's most complex media issues – from responding to crisis management situations to combating state-sponsored disinformation. The company is a Techstars backed company. www.peakmetrics.com.
PeakMetrics media contact: press@peakmetrics.com
About Podchaser
Podchaser is the world's most comprehensive podcast database — collecting, enriching, and distributing podcast insights to power discovery for listeners, podcasters, and brands. Learn more at https://www.podchaser.com
Podchaser media contact: Dave Keine, dave@podchaser.com
Sign up for our newsletter
Get the latest updates and publishings from the PeakMetrics investigations team.