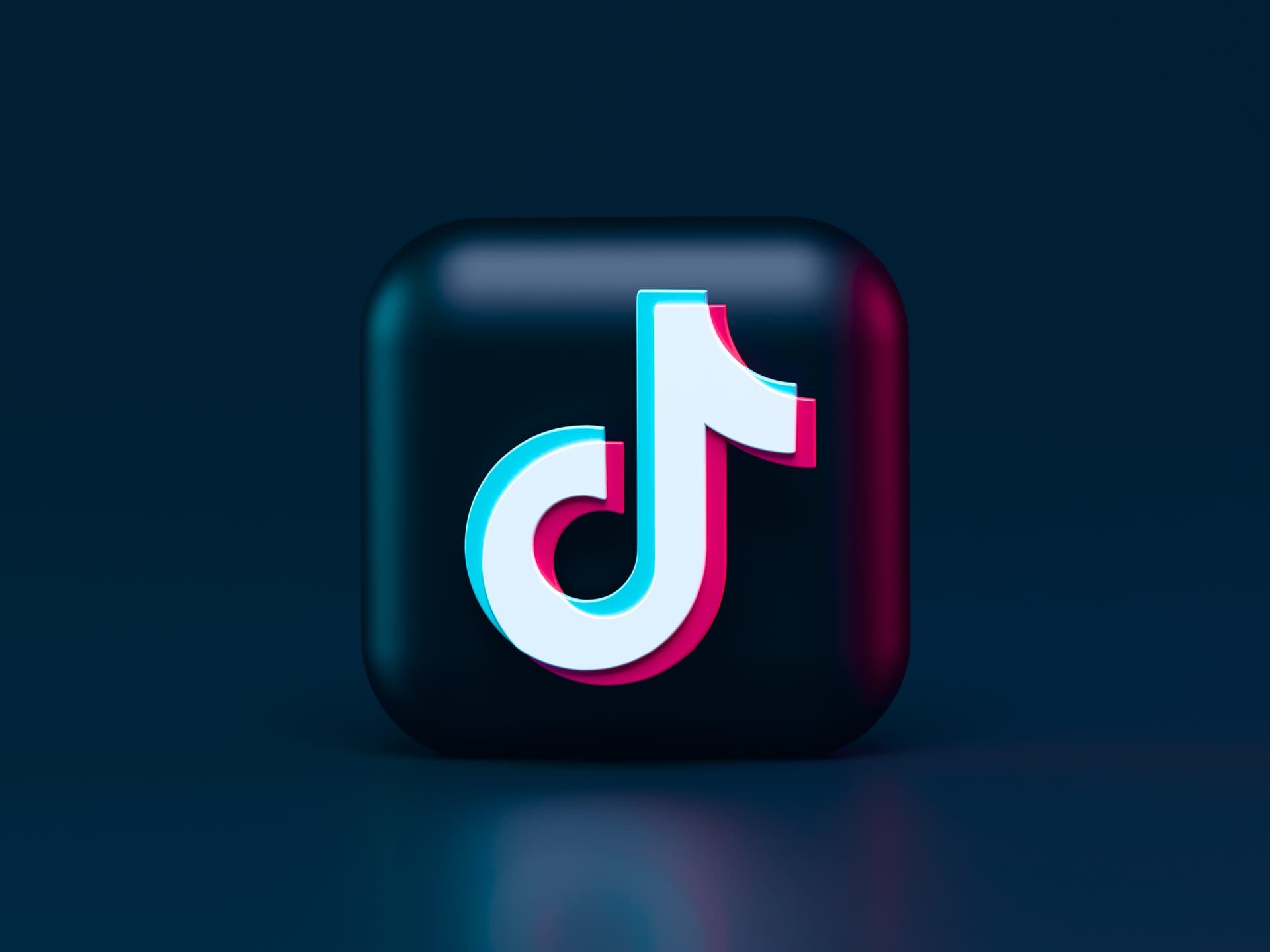 How TikTok is Winning in the Court of Public Opinion--at Least on Social Media
Exploring the social media and mainstream news disconnect
In December 2022, Forbes published what--at least to some--was a bombshell. ByteDance, the owners of the Chinese-created social media phenomenon TikTok, had been conducting a covert surveillance campaign, tracking multiple journalists from Forbes, as well as a Financial Times and Buzzfeed reporter. The project--dubbed Project Raven--was aimed at finding the source of a string of leaks to the U.S. press about the company's reported China ties. One of those stories came just a few months before, when Buzzfeed reported that Chinese-based engineers were accessing U.S. users' data.
Those in the U.S. government had long been weary of the social media giant and its connections with China. Stories about unsanctioned surveillance campaigns and close collaboration with the Chinese government only served to further inflame the debate about whether TikTok should meet the same fate as China telecommunications giant Huawei. In fact, just a month before Forbes published its report on TikTok conducting surveillance against U.S. journalists, two senators loudly proclaimed that the tool was simply too dangerous to go unchecked.
All of these controversies have since culminated in a widely covered Congressional hearing from TikTok's chief executive to determine the app's future. While the latter is still undetermined at a federal level, certain states like Montana and Florida have already passed restrictions against TikTok, with the former banning it in its entirety. Of course, the feasibility of such a ban remains to be seen,
The question is, as TikTok's future hangs in the balance, do average users see TikTok as a threat?
The Divergence Between Social Media and Mainstream News
In December, when Forbes broke the story about ByteDance tracking journalists, this news was unsurprisingly picked up by other outlets and shared across the media ecosystem. The report received so much attention that TikTok issued a formal statement and fired several employees. By December 26th, PeakMetrics was tracking the narrative, "TikTok denies spying accusations but admits to employee misconduct." This narrative doubled in mentions throughout most of January. What's perhaps most noteworthy is the longevity of the narrative. The spying allegations would consistently come back to haunt the company as it faced more scrutiny, such as after the Chinese spy balloon was shot down, when the U.S. government announced its plans to begin criminal investigations into the company, and when the government banned the platform on federal devices.
By all appearances, Forbes' report was a big deal.
However, social media was an entirely different story. It was almost as if the surveillance campaign didn't exist. In fact, across Reddit, TikTok, Twitter and Telegram, the story of "TikTok accused of spying on U.S. users" had almost no mentions in December--and zero from then until the present day. What's more, one of the mentions had an entirely different spin on the Forbes piece. Instead of expressing concern over the surveillance, one user asked, "Why am I supposed to care if TikTok is spying on me? Doesn't the US spy on its own citizens?"
This spin, it turns out, was a sign of things to come.
The Narratives Diverge Further
On March 23, TikTok's CEO Shou Zi Chew testified before Congress, and the story was everywhere--both in the news and on social media. However, the two painted entirely separate pictures of the same testimony.
Across mainstream media and blogs, by far, the two most common narratives were "TikTok CEO faces Congress over security concerns" and "Growing movement to banTikTok in the U.S." While most of these mentions were neutral about the situation, the opinion of Congress members was front and center. In fact, a headline from Ars Technica the next day read, "TikTok CEO fails to convince Congress that the app is not a "weapon" for China." Another, from Politico, read, "TikTok's CEO did not pass the vibe check at his first Hill hearing." If you just read the news, you'd be left thinking that Shou Zi Chew was far from impressive, and TikTok and perhaps all of Big Tech was in trouble.
On social media, however, there was a different story playing out. At face value, the most popular narrative was similar to what could be seen in the mainstream news: "Congress considers banning TikTok over data privacy concerns." Yet, a closer look revealed far more nuance. For example, one user Tweeted, "Todays congress hearing on TikTok should of showed the majority of Americans how disconnected the American Congress is for todays world. That hearing alone showed you why the country is going the way it is. #TikTok"
While not all users were against the hearing, quite a few found it comical and claimed it showed ineptitude on the part of Congress and a complete lack of priorities.
Other narratives more clearly showed the divergence between the mainstream news and social media. By March 26th, one of the narratives PeakMetrics began tracking across the likes of Twitter, Reddit, and TikTok was, "Congress criticized for TikTok hearing." Another was "Discussions about the RESTRICT Act, which includes a potential Tiktok ban, and concerns about government access to national security risks." Many of the social media posts related to this narrative were of concern. One user encouraged others to call their senators to reject the bill, and another joked the U.S. should ban Anime instead.
A Fuller Picture: What the Polls Say
While reactions to the TikTok CEO's testimony were far more negative than what was portrayed in the mainstream press, it would be unfair to say that all of social media users are "pro" the social media platform. While one user on Reddit questioned how Congress could know so little about the Internet in general, another admitted that he's very concerned about TikTok's data collection (despite how bad the hearing made Congress look).
Polls from respected firm YouGov show a similar, more nuanced opinion. Back in 2020, YouGov asked, "Would you support or oppose the US government banning the social video‑sharing app TikTok?" 23% percent said they would strongly support the ban, with the greatest percentage coming from those aged 55+. And the youngest participants--those aged 18-24--were the most likely to say they'd "strongly oppose" the ban. It's worth noting that, in general, social media skews towards a younger audience; TikTok's main user base consists of those aged 10-29.
YouGov asked essentially the same question in December 2022, and this time, the percentage that said they would strongly support a ban increased to 30%. Once again, support was higher the older the participants, but even amongst the youngest bracket (18-29), support for a ban increased to 21%.
What's more, just because individuals may not support a ban doesn't mean they don't see the app as a potential threat. YouGov also asked in December, "Do you believe TikTok does or does not pose a national security threat to the U.S.?" Overall, 41% said yes and 35% were unsure; 32% of those between ages 18 and 29 said that TikTok poses a threat.
Conclusion:
TikTok's future in the U.S. is unlikely to be decided anytime soon. Banning it at a federal level not only creates a huge set of logistical problems, but also generates quite a few uncomfortable questions about free speech, regulation of tech companies, and similar platforms like Facebook and Instagram.
However, the still unfolding story surrounding TikTok does illustrate the enduring power of social media when it comes to forming narratives about current events. What's more, 'alternative' or newer platforms like Reddit are increasingly powerful. Important conversations and fresh spins on what might appear to be a one-sided story begin on these platforms.
People only reading the news are missing at least half the story about TikTok.
The U.S. government may attempt to ban or restrict TikTok, but social media isn't going anywhere.
Sign up for our newsletter
Get the latest updates and publishings from the PeakMetrics investigations team.