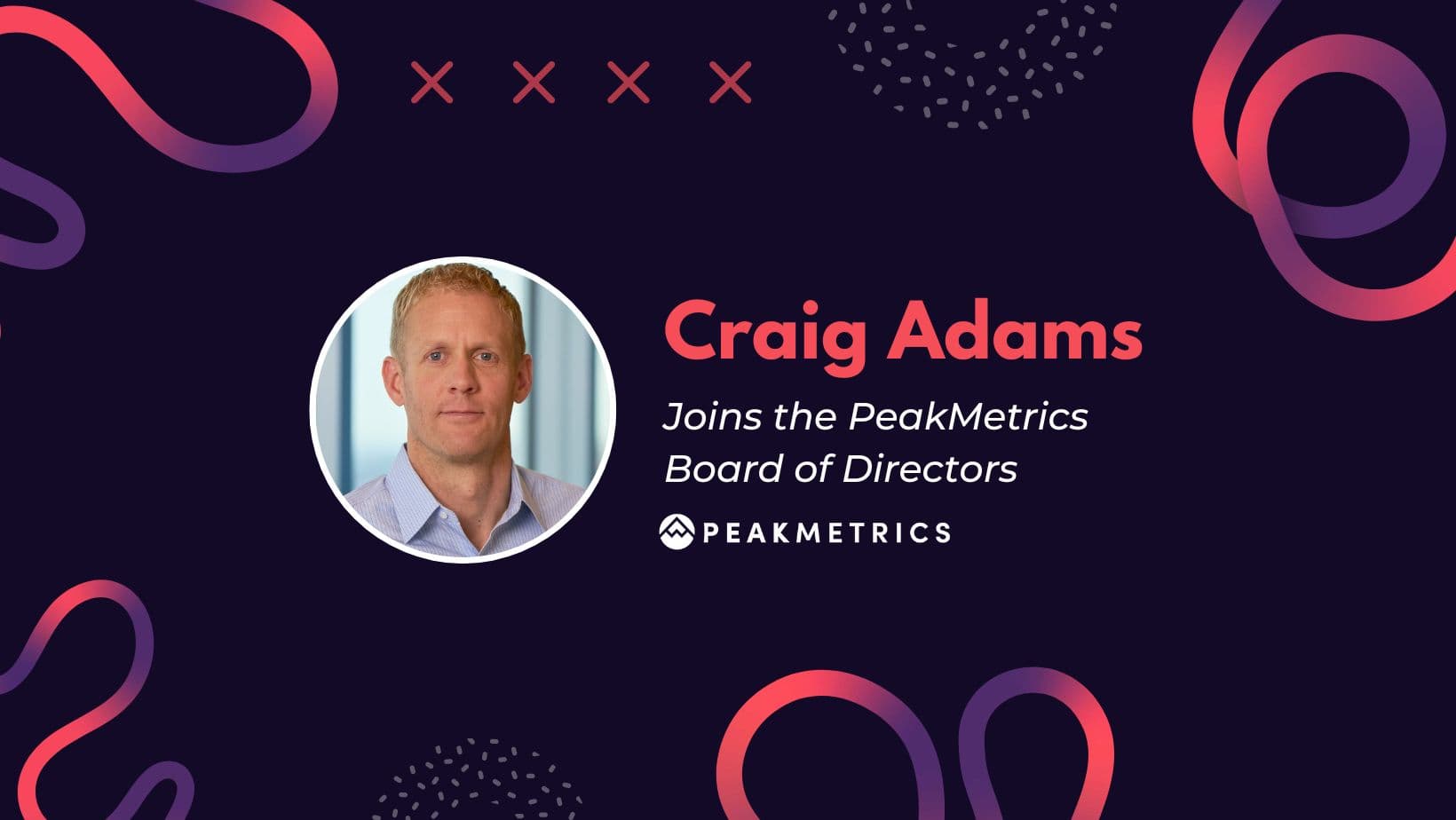 Craig Adams Joins PeakMetrics Board of Directors, Bringing Intelligence Expertise
Industry Leader Adds Expertise to Combat Cognitive Security Threats and Information Operations Campaigns
PeakMetrics, the AI-driven media and narratives intelligence platform, proudly welcomes Craig Adams to its Board of Directors. Adams is currently the Chief Product & Engineering Officer at Recorded Future. His vast experience and expertise in intelligence will be a significant asset to PeakMetrics' mission to mitigate cognitive security threats, information operations campaigns, and social media manipulation.

"We're thrilled to welcome Craig to our board," said Nick Loui, the CEO of PeakMetrics. "Craig's extensive knowledge in using data to detect and mitigate online threats will be invaluable to us in delivering on our mission. We look forward to working closely together."

Prior to Recorded Future, Adams spent over twenty years at Akamai, most recently as the SVP & General Manager of the company's Security & Performance business.

"As the attack surface for organizations continues to grow, cognitive threats such as information operations campaigns and social media manipulation will be a significant issue for every major organization," said Adams. "I'm excited to support the team's mission and contribute to PeakMetrics' growth and success."

Since its inception, PeakMetrics has become a leading player in the AI-driven narrative intelligence industry. The platform has successfully helped organizations across the public and private sector identify, assess, and remediate emerging social threats. With the rise of generative AI, concerns around social media manipulation and information security have grown exponentially.

PeakMetrics' innovative approach to Narrative intelligence has garnered much attention, and the company has been recognized with several awards, including the NSIN COVID-19 Disinformation Challenge and the BAE Fast Labs Partner of the Year.

PeakMetrics' advanced machine learning algorithms enable it to predict how messages will evolve and propagate online, helping organizations to stay ahead of emerging social media threats. Its state-of-the-art technology has been put to the test in managing some of today's most complex media issues, including disinformation campaigns and state-sponsored propaganda.

About PeakMetrics

PeakMetrics is an industry leader in AI-driven media intelligence. It works by mining millions of unstructured, cross-channel media datasets in real-time to extract actionable insights. By aggregating all types of social and traditional media, PeakMetrics uses machine learning to predict how messages will evolve and propagate online. The platform has been put to the test in managing today's most complex media issues – from crisis management situations to combatting state-sponsored disinformation. For more information or to register for a PeakMetrics demonstration, visit www.peakmetrics.com.
Sign up for our newsletter
Get the latest updates and publishings from the PeakMetrics investigations team.