Reports & Daily Briefs
Keep your stakeholders and teams up to date with beautiful, automated reports and mention newsletters.
Create branded reports to share with your VIPs
With just 10 clicks you can create, style, and share interactive reports with your team, clients, and stakeholders. Need a PDF instead? We've got you covered!
Check out a Sample Report Here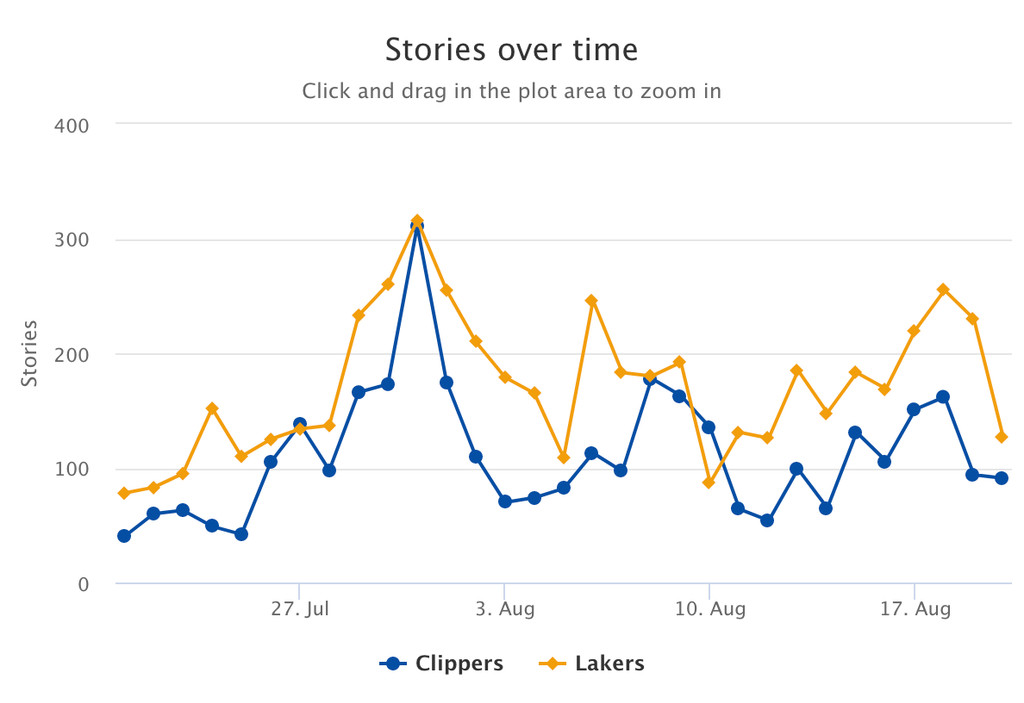 Sizing Up The Competition Has Never Been Easier
Compare share of voice, sentiment, and mentions over time with rich charts and insights. Have more to say? Add context where needed to help drive your points home.
Precise Insights That Your VIPs Care About
Easily show total mentions, mentions over time, sentiment, geographic heat maps, top associations, share of voice and more! Need something else? Let us know.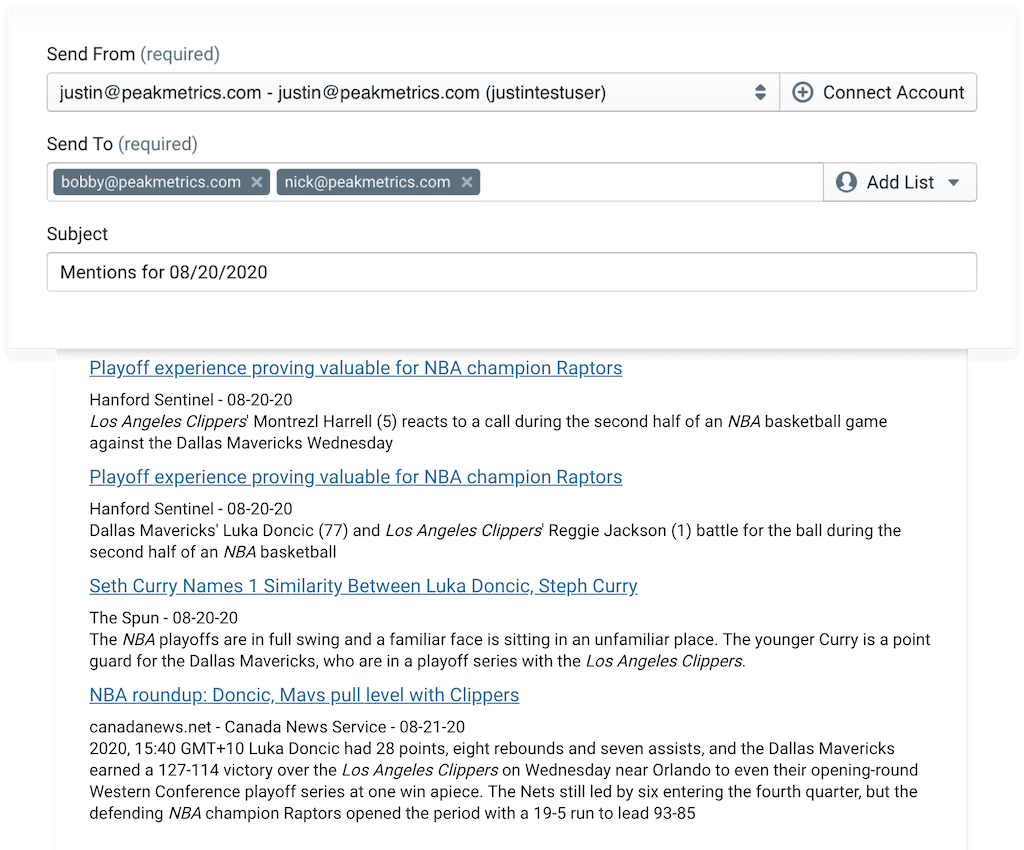 Easy Daily Briefs
Select the most relevant mentions from your feed and send them as branded press clip newsletters as often as you'd like. You can easily export your mentions and send them using your favorite tool too!